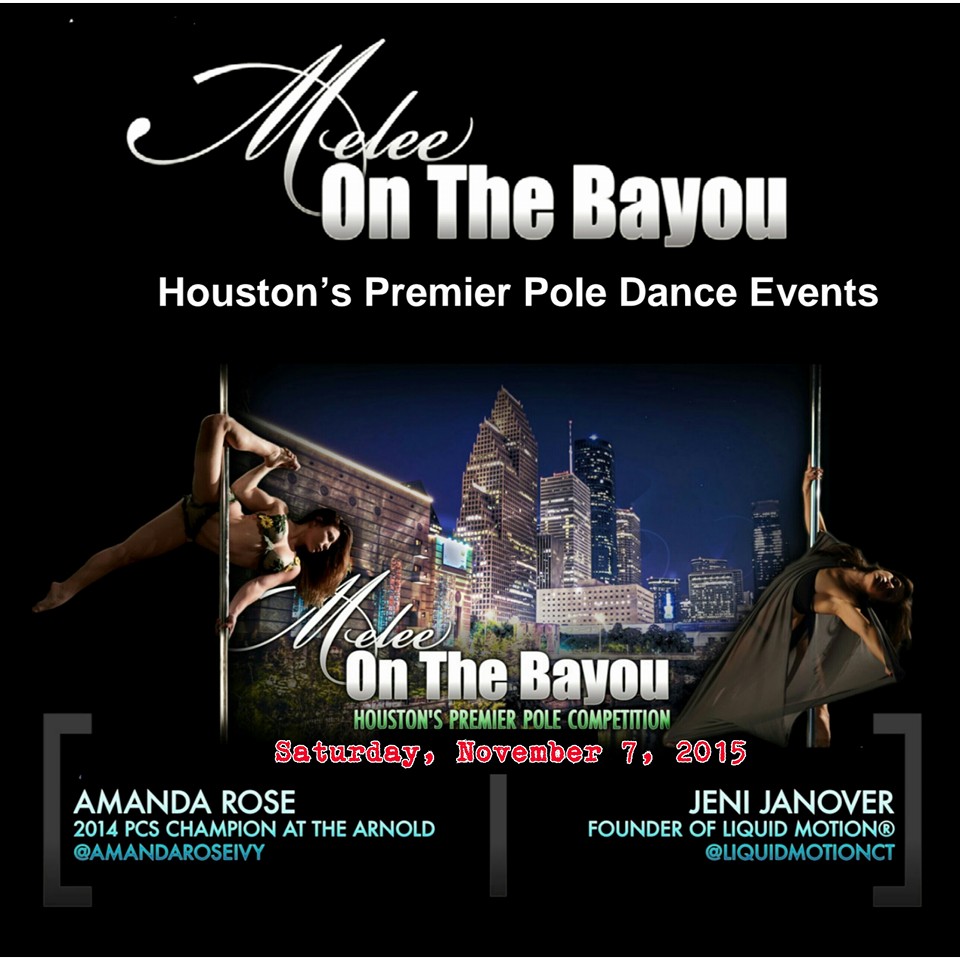 Melee on the Bayou: Houston's Premier Pole Dance Event!
Each year we are honored to join the organizers of Melee on the Bayou: Houston's Premier Pole Dance Event! This year as in the past, Jeni will be a judge and we have some great workshops lined up around the event at Verticality Pole Fitness!
Here is a little background on the event and a link to get a ticket to this hot competition!
"The world of pole dance fitness has propelled itself to a wondrous and magnificent arena of athleticism and sophisticated artistry. It is a world renowned sport that continues to excel to heights unimaginable.
Since 2011, we have been delighted to display the only enlightening and eclectic event of its kind in the great Bayou City! Because of "Melee on the Bayou," Houston, Texas continues to be cited as a profound stage for premier competitors, studios and internationally renown and decorated performers. This is an arena for those that feel that their learned skills should be shared with the masses and judged with the greats of the pole dance world. Expect an event full of exceptional expression and extraordinary feats. This will be nothing less than STELLAR! Prepare yourselves for an evening of intense battle and engaging entertainment. Houston, get ready for a… MELEE ON THE BAYOU!!!"
- Via www.houstonpolemelee.com
Click here to get tickets to this event!