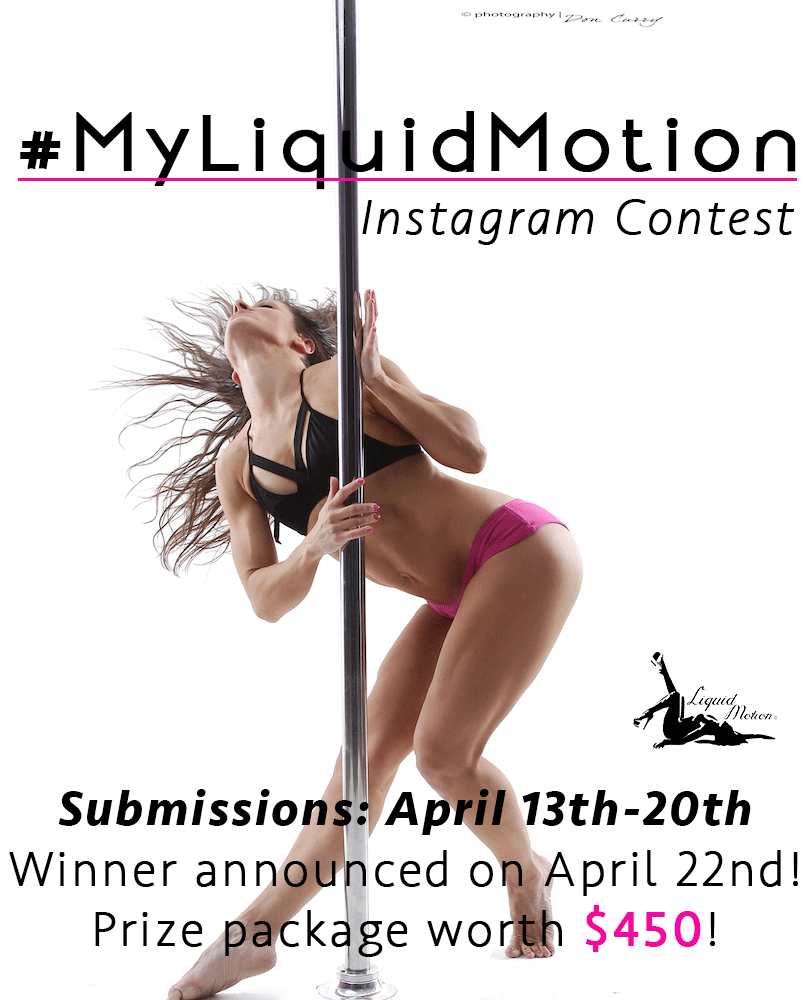 #MyLiquidMotion Instagram Contest!
It's contest time! Win a prize package worth $450!
We know what liquid motion means to us.  It's a methodology of movement.  But movement is different to different types of people.  We want to see what LM means to you.  Show us how you #GetLiquid.  It can be something you learned from a LM instructor or something that you think fits the description of LM.  Take a look below for details:
What is the contest?: #MyLiquidMotion Instagram Contest. Post a 15 second video of yourself dancing with your own Liquid Motion interpretation and style!
Who can submit?: Anyone can submit! It does help if you've been to a Liquid Motion workshop, but that's not a requirement!
When can I submit?: Submissions begin on Monday, April 13th and will be accepted till April 20th.
Where do I submit?: You must submit your video by posting it to Instagram. Since Instagram only posts 15 second long videos, you don't have to have a full routine! Just 15 seconds worth of Liquid awesome!
What are the rules for submitting?: This is the MOST IMPORTANT part! In order to make things fair and in order for us to see your video and include it in the judging, you will need to do two things when posting your video to Instagram:
1) Tag Liquid Motion with @liquidmotionct
2) Use the hashtag #MyLiquidMotion in your post
How is the winner chosen?: The Liquid Motion staff will choose the winner! The winner will be announced on April 22nd!
What is the prize?: The winner will receive $200 worth of Mighty Grip swag. The other part of the prize (worth $250) won't be announced until the winner is chosen!
What if I have questions?: If you have any questions about the contest, please contact Alex Davies at adavies@liquidmotionct.com!