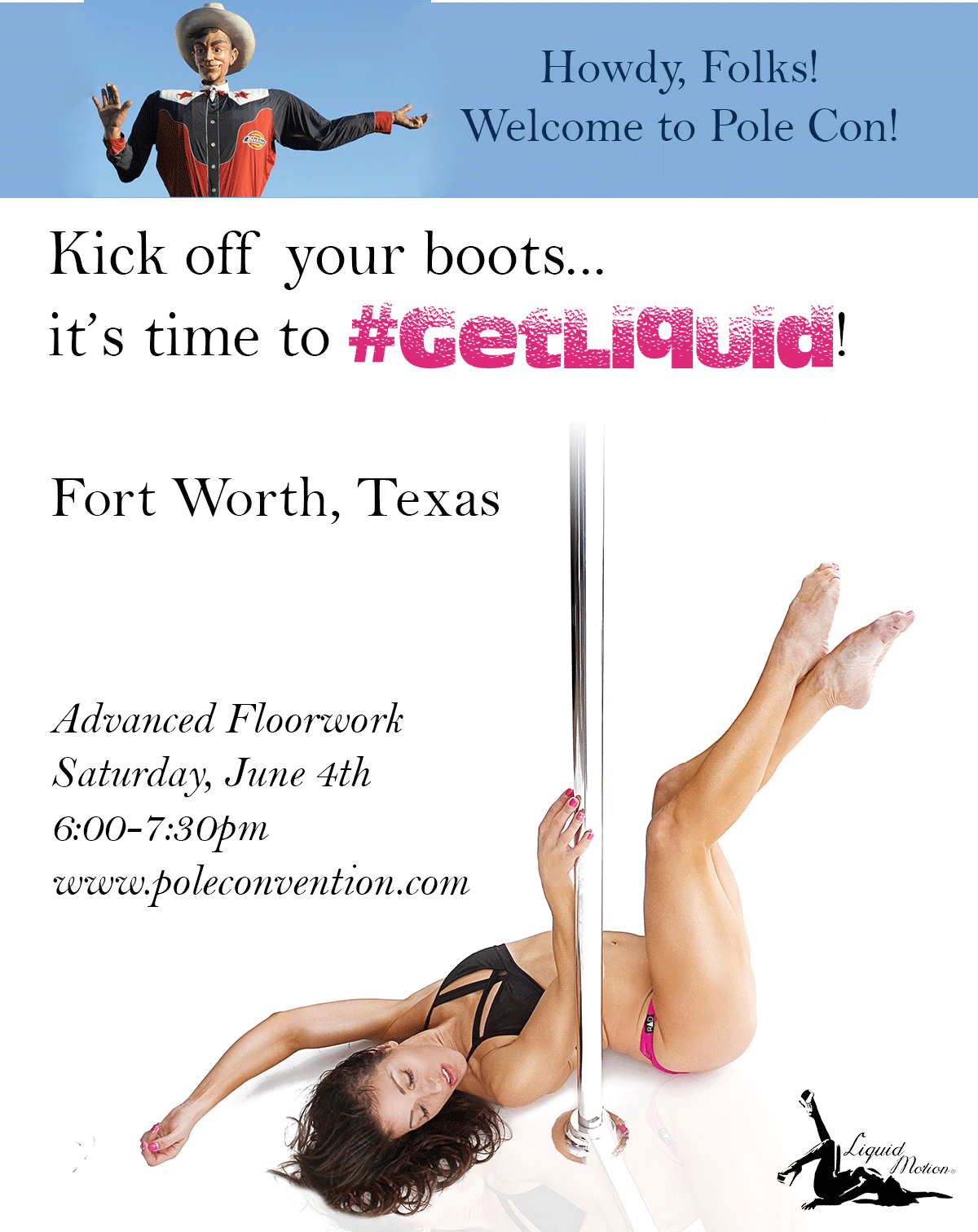 Pole Con Tickets on Sale!
We can't wait to be in Fort Worth for this year's Pole Convention! Join the Liquid crew for Advanced Floorwork, Liquid Doubles and a FREE teaser for the Liquid Motion Certification! Jeni is also offering private lessons at pole con - email info@poleconvention.com to book your private!
Click here for more details!